Timelines, resources, efficiency, security, robustness, smart work, quality, speed, accuracy, etc. Familiar with these words? Well, these features seem to be the drivers of any business now a days. It is imperative that one needs to follow some or all of these to be on top of the competition. We tell you how to use these features to find the best HR Management system for your business.
Present Scenario
A business owner manages sensitive and critical data of employees. HR needs to obtain and preserve accurate data, while payroll has to process the same to disburse salaries & compliances efficiently. To achieve this, the implementation of an automated solution is most vital.
 How do we assess and select a scalable and robust HR software?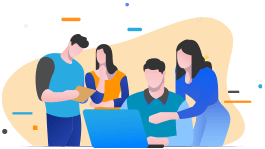 Here are three simple factors to determine:

  Scalability
   

Compliant with the regulations
   

Easy to operate
 Scalability

If you manage a business today, determine if the system is capable of handling more significant volumes of HR transactions. Is it flexible enough to incorporate constant changes of Government or Company policies quickly? Would it provide the required data & analysis necessary for an efficient system?
 Compliant with the Regulations

The biggest challenge of managing HR or Payroll is the plethora of statutory compliances that need to be taken care of diligently – be it returns or remittances or communications. Would the system be able to generate appropriate statutory reports as well as support the other requirements.
 Easy to Operate

Are the system functionalities easy to understand and to operate both from the admin or employee's perspective? Many orders tend to be very complicated and unfriendly in terms of operation. Do they have ESS/MSS portals to ensure that inputs and outputs are managed by Managers and the employees independently and with minimum guidance? Are the data input templates user-friendly? Is the system capable of communicating requirements or notify issues on a timely basis to the right people?
 Making the Final Decision

If the answers are affirmative to most questions above, then you have a system that is aptly suited for your organisation.

HR Management Software like GreytHR™ have been in this industry for many years to provide the very solution that you are looking for – be it a small, medium to large organisation. Check out greytHR payroll software, smart and easy to use software built specially for small and medium businesses.

Related Blog 
Five Simple Steps to Setup a Payroll Process in a Small Business