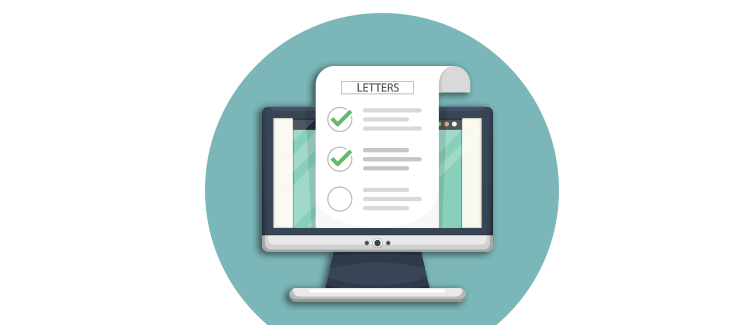 Official letters are a staple at any organization, given our legal environment. Be it hiring season or appraisals, hard and soft copies of letters need to be rolled out regularly to employees without fail.
However, we found that companies often struggle to meet their letter generation requirements efficiently. A quick survey will make it clear to you that there is indeed a gap between how letter generation is being practiced in the market today and the ideal scenario.
Official letters and the specter of monotony
Do you create official letter after letter manually?

Have you wanted to speed up the letter generation process?

Do you wish there was a quicker, convenient, while equally confidential, means than email to send out these letters?
What greytHR can do for you
One-click letter generation:

Generate all kinds of official letters (address proof, salary certificate, experience, confirmation, offer, increment, transfer, etc.) with just one click.
What all this does is banish monotony and inefficiency from your life and free up time for more strategic, business-critical tasks.
Explore greytHR's Letters module today and bring your letter generation process up to speed with the digitized era we live in!